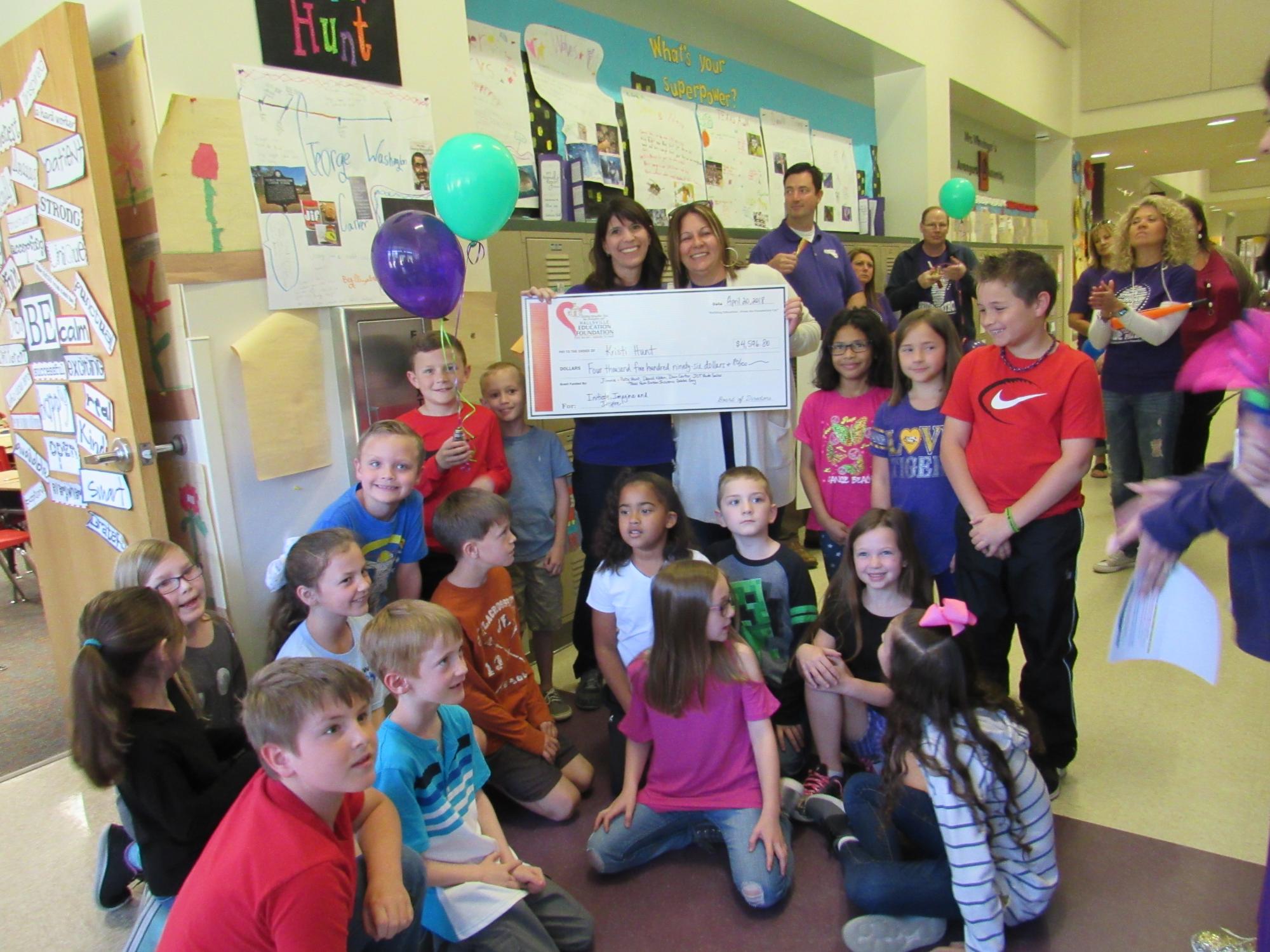 Every dollar donated through the Employee Giving Campaign is directed to the classroom.
Through grant awards, teachers can secure tools they need to make learning come alive for students.
The Hallsville Education Foundation provides a powerful means to support and sustain the district's vision to provide all of its students with a remarkable education.
Throughout the month-long event, donors will be randomly chosen to receive a $5 or $10 gift card to various local businesses.
Each employee making a donation of $100 or more will be in a drawing for $100 ($1,000 to be awarded).
NEW Prize #1—One teacher will win $1,500 cash grant for their classroom.
NEW Prize #2—Half of the funds raised by your campus/department to be used any way you want!
NEW Prize #3—Each employee who donates $50 or more total will receive a Tshirt to wear with jeans on @HallsvilleEdFdn Day (the 1st Thursday of each month).
NEW Prize #4—The campus/department that has the most participation will win a special prize and braggin' rights!
To make a monthly or a one-time donation via credit or debit card,
please use the gift donation button below.
@HallsvilleEdFdn Day - 1st Thursday of Each Month
Thanks to Mr. Martin for making Hallsville great again... Employees who donate $50 or more will receive a tshirt to wear the 1st Thursday of each month on @HallsvilleEdFdn Day. Here is the front and back of this year's shirt: